The Bachelor Program in International Economy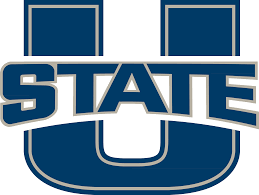 Since 2002 Beijing Institute of Technology (BIT) and Utah State University (USU) have jointly provided the Bachelor Program in "International Economy" approved by the Chinese Ministry of Education.
The 4-year program is approved to enroll 150 student every year. Students will register as USU students and meanwhile register on the MOE website. The program could take several variations - students could either spend four years in BIT (4+0) or study in USU in their third or fourth year if they qualified in their academic performance (2+2 or 3+1).
The BIT School of International Education takes charge of program administration and education affairs; Excellent teachers from both universities will teach courses in both Chinese and English / full English according to USU syllabus, curriculum and English textbooks for the development of inter-disciplinary talent with international background. Students will be conferred with the Bachelor Diploma by USU, which is the same with what the students receive completing study in the US. Students could receive Authentication from the Chinese Service Center for Scholarly Exchange.
The School of International Education has running for 14 years and has collected rich experience in education. With over 900 students successfully graduated and welcomed by the employers, this program has become well-known among the joint education programs in China.